COSCO SHIPPING Ports Limited and CGGC International Entered into a Strategic Cooperation Agreement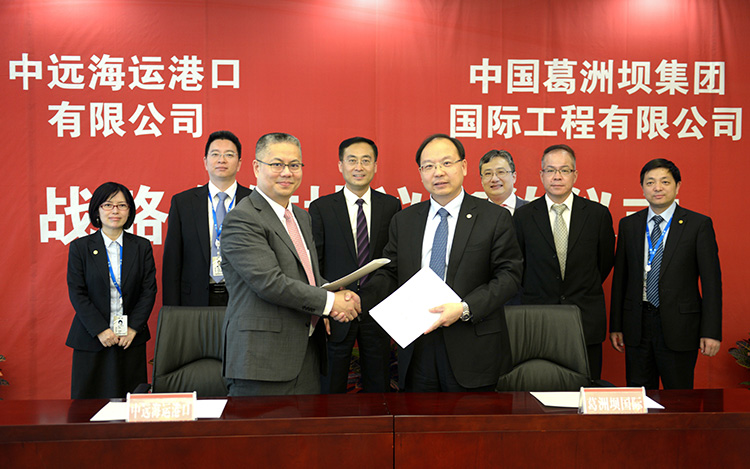 On May 17, COSCO SHIPPING Ports Limited (Stock Code: 1199.HK) and China Gezhouba Group International Engineering Co., Ltd. (CGGC International) signed a strategic cooperation agreement in Beijing, which marks the beginning of their new adventure to jointly engage in international port investment, port construction and logistics businesses. The parties agreed to establish a long-term stable strategic partnership based on the principle of friendliness, cooperation, mutual benefit and generating a win-win outcome, and collaborate on development across Asia, Europe, South America and Middle East in a practical manner. Mr. Zhang Wei, Vice Chairman of the Board and Managing Director of COSCO SHIPPING Ports Limited, and Mr. Chen Xiaohua, Member of the Standing Committee of the Party Committee and Vice President of China Gezhouba Group Corporation (CGGC), Chairman of CGGC International and Chairman of China Gezhouba Group Overseas Investment Co., Ltd (CGGCOIC) signed the agreement on behalf of the parties. Mr. Lv Zexiang, President of CGGC International presided over the signing ceremony.
The entering into of the strategic cooperation agreement by COSCOS SHIPPING Ports Limited with CGGC International, the worldwide investment vehicle of CGGC, aims to integrate the premium resources of both parties, bringing into full play the advantage of COSCO SHIPPING Ports Limited in global port investment, operation and general logistics management, and that of CGGC International in its worldwide overseas branch network, abundant international project intelligence and global public relation network resources so as to promote active and practical cooperation between the two parties on greenfield construction, mergers, acquisitions and investments, and to contribute to China's "Road and Belt" Initiative.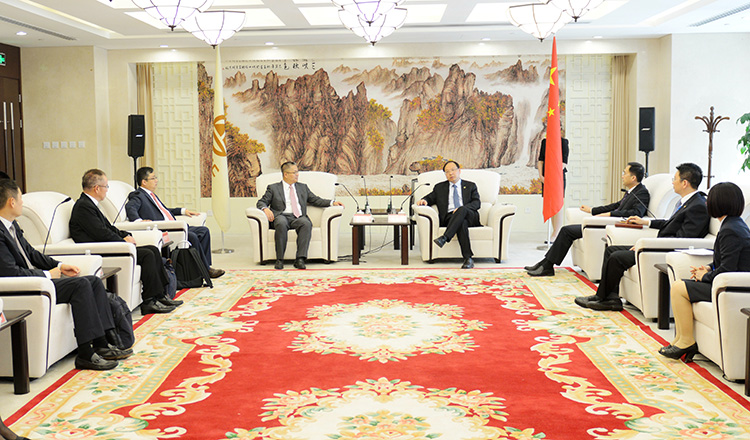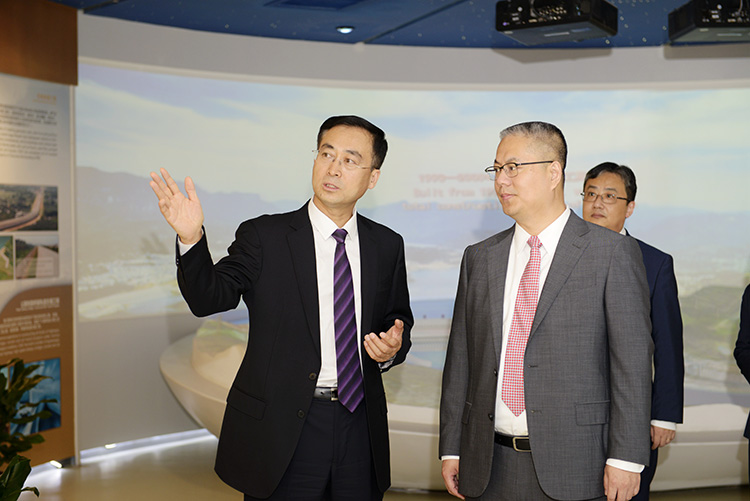 Mr. Zhang Dayu, Deputy Managing Director of COSCO SHIPPING Ports Limited, Mr. Lui Sai Kit, Financial Controller of COSCO SHIPPING Ports Limited, Mr. Lin Xiaodan, Executive Vice President of CGGCOIC, Ms. Ma Yingying, Vice President of CGGC International, and Mr. Jiang Dehua, Assistant to President of CGGC International also attended the signing ceremony.