The Group views sustainability as the cornerstone of our business development. Upholding our mission to build "The Ports for ALL", we continue to expand our global presence to achieve our five-year growth plan. At the same time, we are incorporating elements of sustainability into every aspect of our daily operations. We endeavour to implement our commitments to environmental and social responsibilities in business decisions, and aspire to create long-term value and positive influence for our shareholders, customers, employees, suppliers and the public.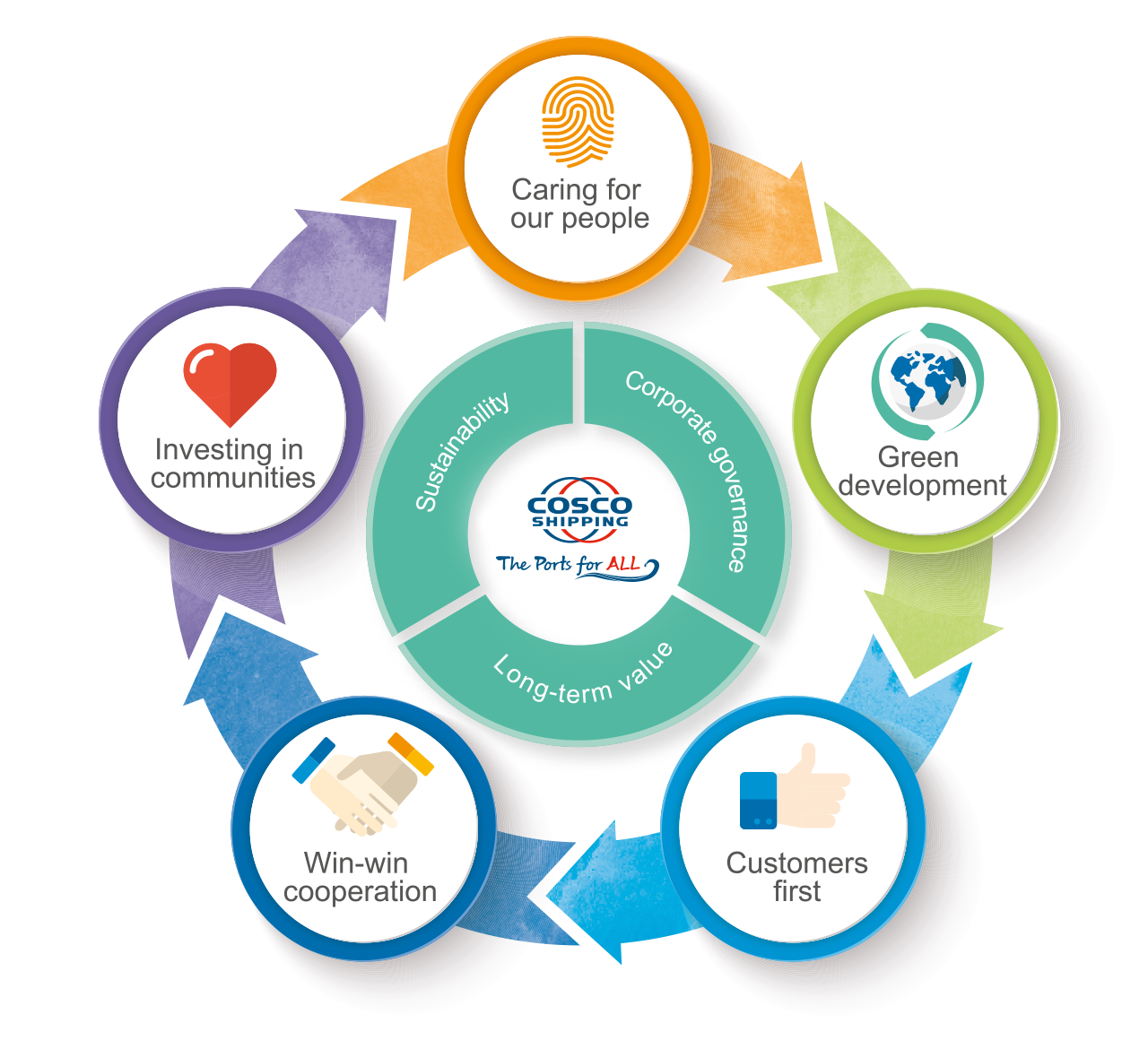 Our sustainability performance centres around the following five key focus areas:
Caring for our people
Providing a healthy, safe, inclusive and diverse work environment to attract and cultivate talents for our sustained growth.
Customers first
Improving operational efficiency, offering high-quality customer services, and building our global terminal network and our brand to deliver the greatest value to our customers.
Green development
Investing in building "green ports", minimising the environmental impacts of our operations, and encouraging environmentally friendly behaviours among employees, suppliers and the public to promote green and low-carbon development.
Win-win cooperation
Incorporating sustainability criteria into our supplier selection and management, and deepening our strategic partnerships with suppliers to enable value chain enhancement.
Investing in Communities
Applying ethics to our business practice, ensuring operational compliance, and promoting inclusive development of the communities where we operate to foster a favourable business environment.